What is Apex, and what do we do?
Our club is 1 of 140 Nationally with over 2500 members, we are all volunteers and fundraise in many ways to support local community projects. This could be via hands on working bees, holding bbqs or special events. We are supported by a National board and many other clubs and its members. We (Bairnsdale) meet once a month and hold a members social also monthly, whilst some of the work can be tiring, much fun is had on the way. Member eligibility is 18 and over. New members are always welcomed and we meet the first tuesday of the month at the Wy Yung pub at 6.30pm, if you are interested in helping community and meeting new friends, come along to one of our meetings to see and hear more about what we do.
For more information about Apex, click here.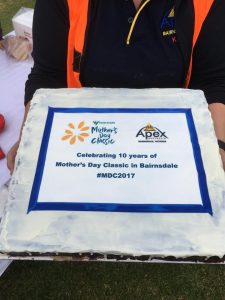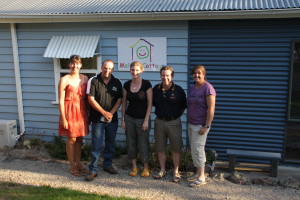 10yr celebration cake 2017 Mother's day classic and 2012 members presenting to melons cottage from Kids stuff market.